Newsletter 007
Liquid staking experiences explosive growth, plus ecosystem news & updates.
It's been an explosive month of growth for liquid staking. The liquid staking sector is back near last year's all-time highs according to Bloomberg, with over 11M ETH in liquid staking today, and Liquid Collective has seen a 672% increase in staked ETH over the last 60 days alone.
You'll have to check out today's Liquid Collective By The Numbers section for more protocol stats, and read the Ecosystem News & Updates to learn why Bitcoin Suisse says that "the Liquid Staking sector absolutely dominates in all significant growth metrics."
Read on for the latest resources from Liquid Collective, upcoming events, and more.
Liquid Collective's Latest
Correlated slashing: a case for diversification
Slashing, a primary risk of staking on Ethereum, is when a percentage of the ETH staked to a validator is programmatically seized from the validator for misbehavior. If more validators are slashed, the penalty per validator becomes worse.
This penalty factor means that correlated slashing, or the simultaneous slashing of multiple validators due to a shared point of failure or correlated misbehavior, presents an even steeper risk to stakers.
Our latest post explores how correlated slashing works, what measures can help to mitigate the risk of correlated slashing, the importance of diversified operators for mitigating correlated slashing risk, and Liquid Collective's approach. Read it here.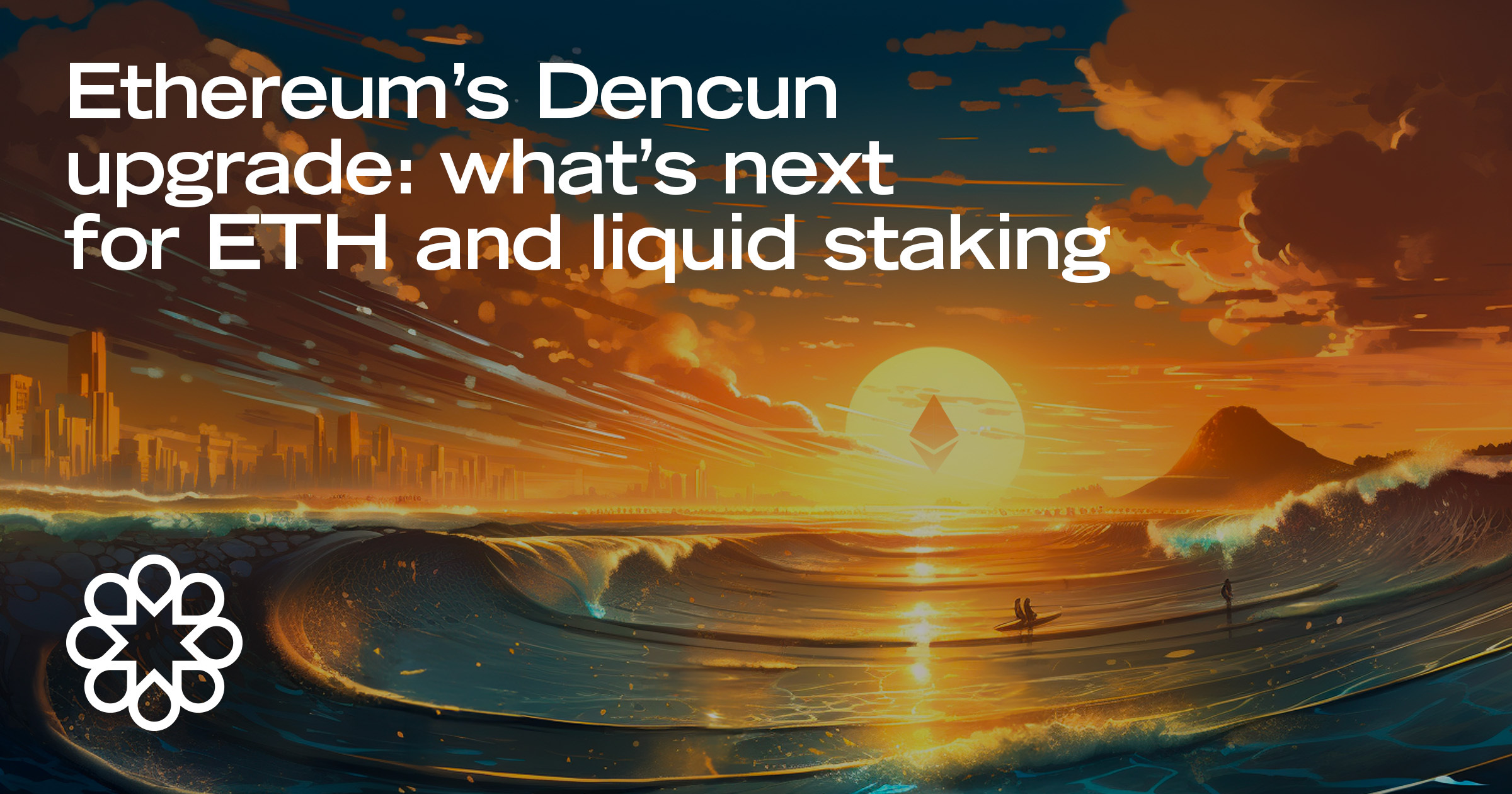 Ethereum's Dencun upgrade: what's next for ETH and liquid staking
Ethereum's Dencun upgrade is expected to take place during Q4 of 2023. The EIPs, or Ethereum Improvement Proposals, slated for the Dencun upgrade may have significant impacts on the efficiency of liquid staking protocols and on Ethereum's scalability as a whole.
We cover the EIPs that will be included in the upgrade along with their potential impact on Ethereum and liquid staking, including EIP-4844: Shard Blob Transactions and EIP-4788: Beacon block root in the EVM.
Read Liquid Collective's overview here to become a local expert on what the Dencun upgrade will mean for Ethereum.
---
Events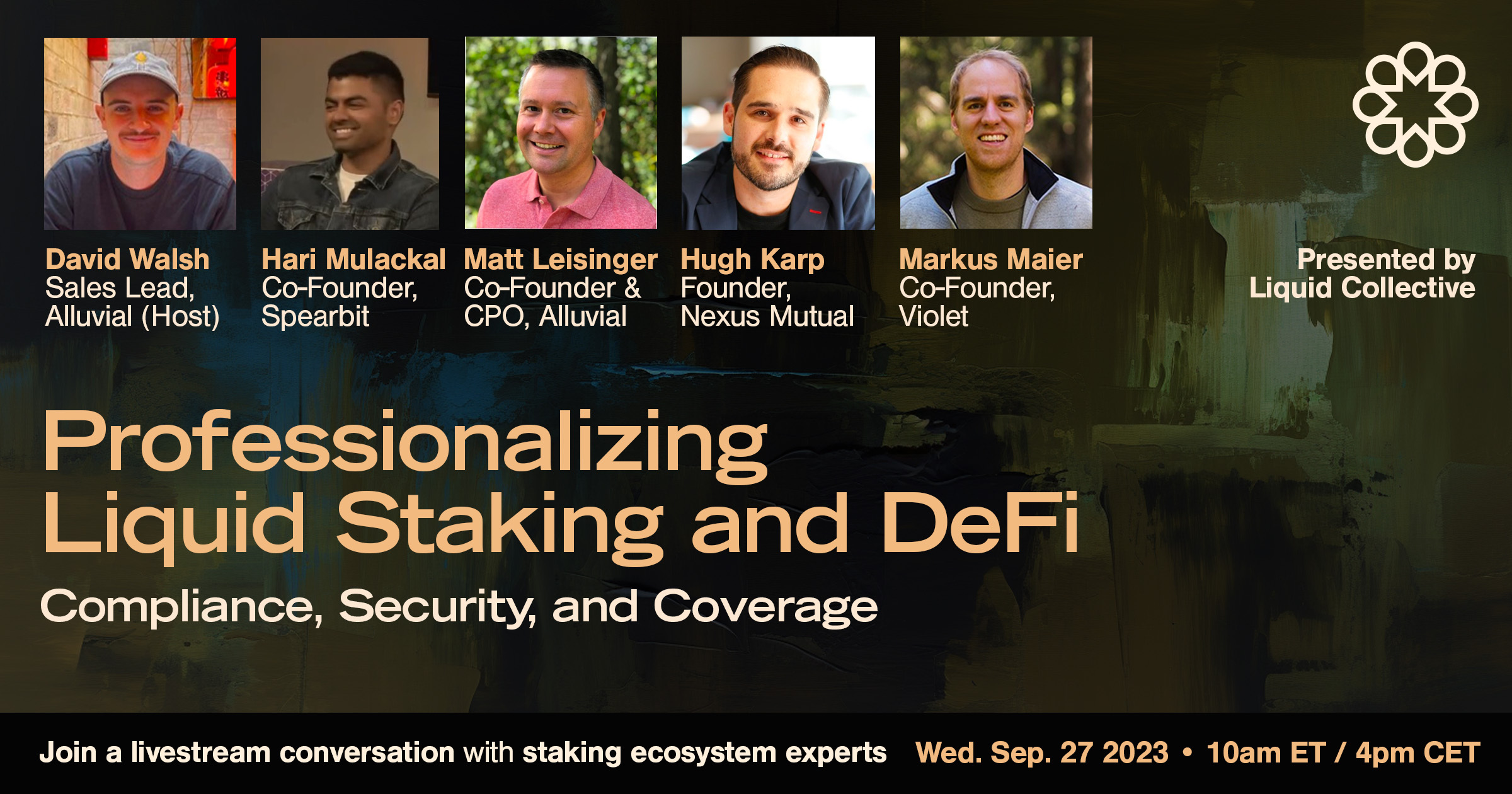 Professionalizing Liquid Staking and DeFi: Compliance, Security, and Coverage
Wednesday September 27 2023 at 10:00 AM ET / 4:00 PM CET
How can the liquid staking sector, and DeFi at large, continue to grow and professionalize? Join Liquid Collective for a virtual panel with guests from Spearbit, Nexus Mutual, Alluvial, Violet, and other teams to be announced. The discussion will highlight trends in new waves of institutional participation, approaches that further the professionalization of the DeFi and liquid staking markets, considerations for evaluating protocols, and more.
For more information and the link to join, follow Liquid Collective on X or LinkedIn.
Upcoming Conferences: To connect with the teams supporting Liquid Collective at an upcoming conference, contact us.
---
Ecosystem Updates
---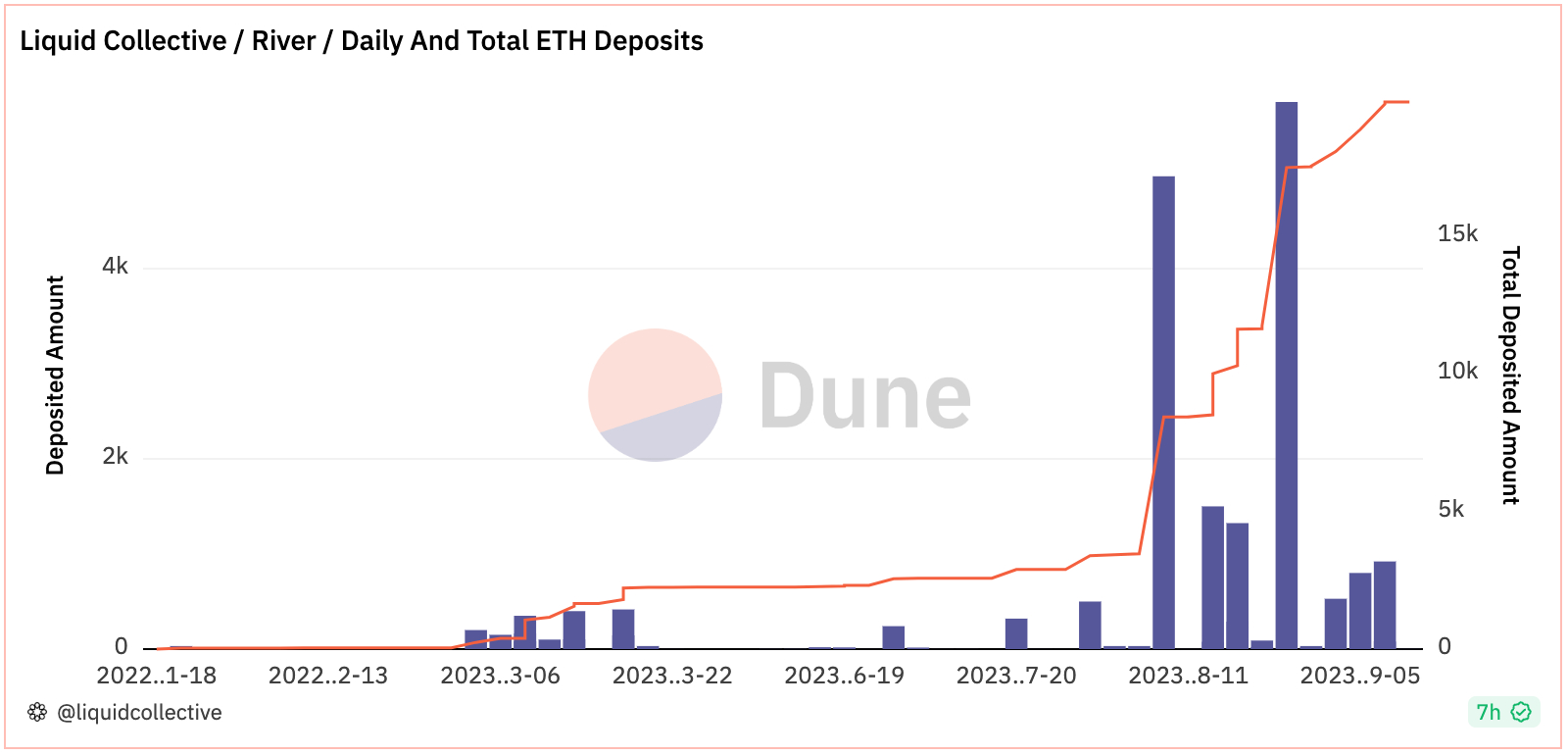 Total Deposited ETH: 19,865.09 ETH

+783.09%

Total Value Locked: $31,345,495

+592.59%

LsETH Conversion Rate: 1 LsETH = 1.02637 ETH

+1.56%

Total Reported Validator Count: 262 validators

+274.28%
All data is accurate as of September 8, 2023. View real-time onchain data here on Dune. Percentage changes are from the last edition of By The Numbers published on April 12, 2023.
Catching up with Mr.X