What is liquid staking?
Liquid staking is a rapidly growing alternative to locking up a user's tokens and contributing to the security of proof of stake blockchains. Whereas traditional methods of staking are subject to bonding and unbonding periods (ranging from days to weeks), liquid staking provides stakers with increased liquidity and capital efficiency. Token holders stake their token and receive a receipt token as evidence of their ownership of their staked token. The receipt token can be transferred, stored, traded, and utilized in DeFi or supported dapps.
What is LsETH?
Liquid Staked ETH (LsETH) is the receipt token programmatically generated when users stake ETH through the Liquid Collective protocol. Dive into LsETH, its use cases, the risks of liquid staking, the tax implications, and more. Read more
What is Liquid Collective?
Liquid Collective is the secure liquid staking standard: a protocol with multi-chain capabilities designed to meet the needs of institutions, built and run by a collective of leading web3 teams. The protocol is stewarded by an independent industry consortium, which includes The Liquid Foundation, Alluvial, Coinbase Cloud, Figment, Kiln, Rome Blockchain Labs, Kraken, Staked, and other web3 industry participants. Liquid Collective will be governed in a decentralized manner by a broad and dispersed community of industry participants. Learn more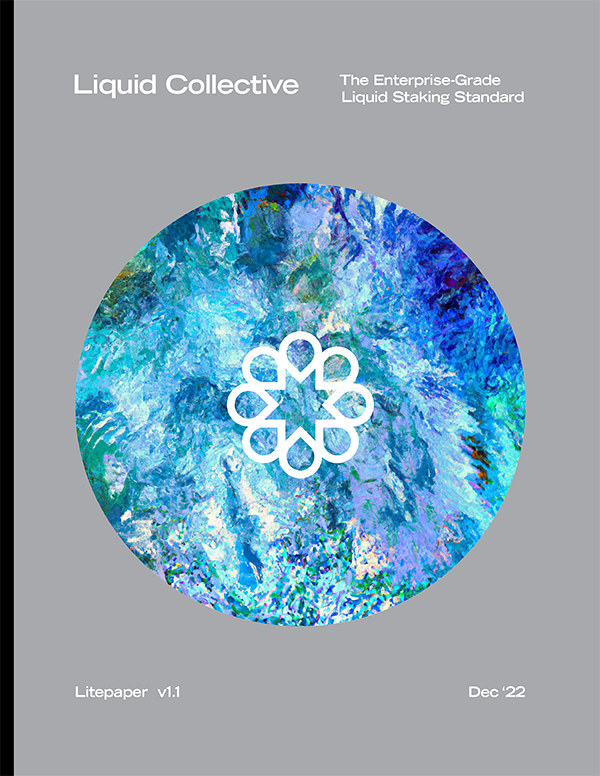 Liquid Collective Litepaper
Learn about the growth of liquid staking, Liquid Collective, the protocol's features and more in our comprehensive Litepaper.
Download PDF · 2.1 MB
More Resources