Newsletter 005
This month's latest from Liquid Collective includes a watershed month for community expansion, exciting announcements, an upcoming ETHCC event, and more.
It's been a watershed month for the Liquid Collective. The Collective has expanded since our last update, with Liquid Collective member Alluvial raising a $12M Series A financing round in support of Liquid Collective's development, a milestone announcement with Rated of our roadmap to develop Ethereum's first open source standards for validator performance and security, and Hashnote joining the Collective as an Integrator. Thank you for being a part of this journey to build the enterprise-grade liquid staking standard.
If you're based near Paris or attending ETHCC next week, don't forget to join Rated, Obol, Liquid Collective, and Biconomy for a Web3 Picnic in the park. We'd love to see you there!
Liquid Collective's Latest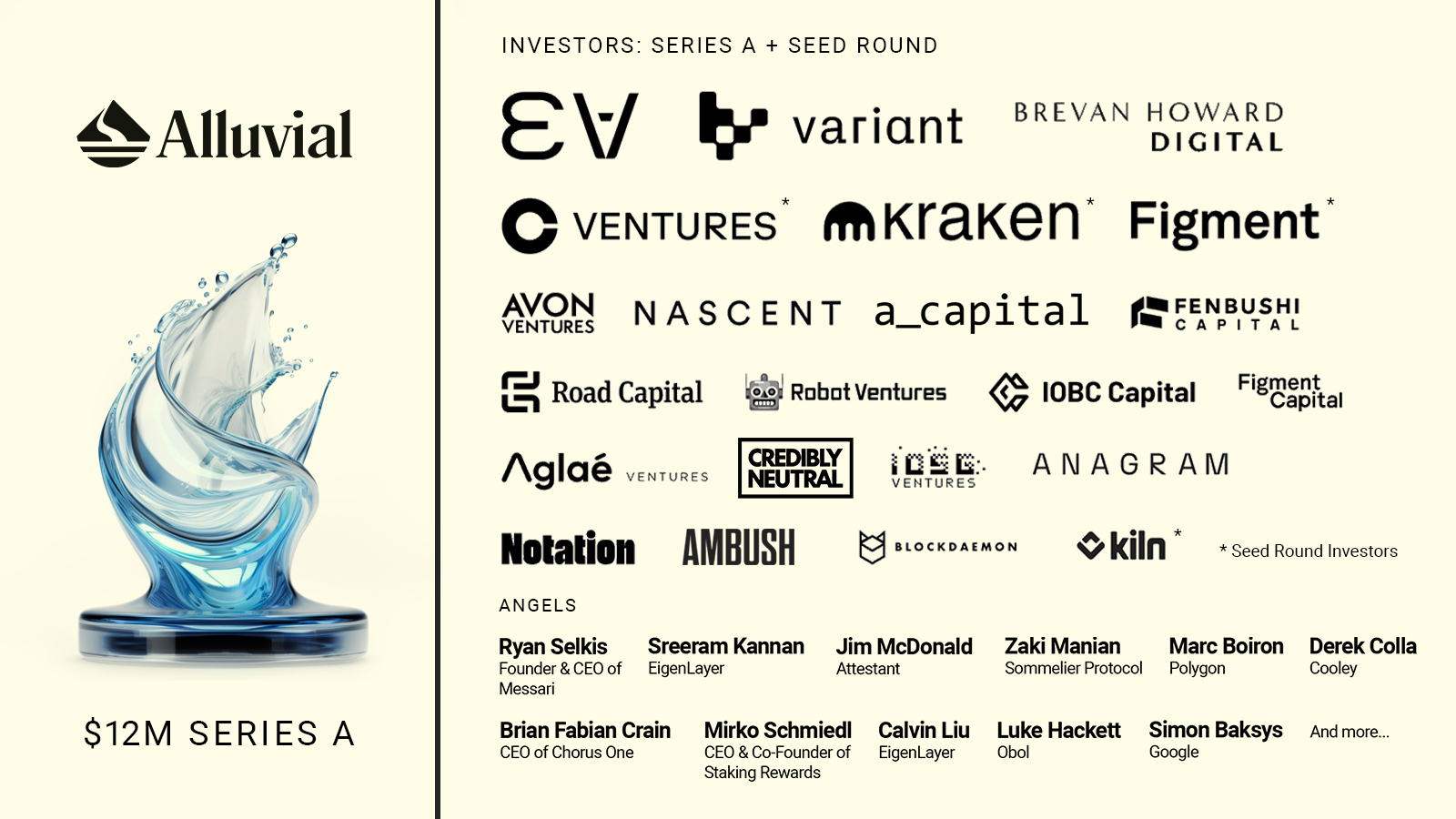 Alluvial raises $12M Series A to further Liquid Collective
This week Alluvial, a software development company supporting Liquid Collective's development, announced its Series A round co-led by Ethereal Ventures and Variant with participation from leaders in both traditional finance and crypto. The $12 million investment will be used to further Liquid Collective as the first enterprise-grade liquid staking solution in the market, with the goal of enabling mainstream adoption of liquid staking on a global scale.
The construction of the round represents the bridging of web3 and the traditional market to drive mainstream adoption of liquid staking, and the growing support for Liquid Collective's mission is incredible to see. Learn more in Fortune's coverage, or in Alluvial's announcement.
Liquid Collective will help usher in a new wave of participants contributing to the security of decentralized blockchains through its security and compliance-focused design. We're thrilled to see the impact of this innovation on advancing the proof of stake ecosystem and unlocking institutional adoption in traditional markets.
—Min Teo, Managing Partner & Co-Founder of Ethereal Ventures
Because LSTs allow stakers to make their underlying assets productive, we believe they will be considered strictly better than holding the corresponding L1 token in the long run. We like to use the technologies we invest in, and one thing we've been looking for is a non-custodial liquid staking protocol that meets the needs of institutional investors, ourselves included.
—Variant Fund, "Alluvial: Liquid Staking for Institutions"
The end goal is to have a LST that is governed in a decentralized manner by a broad and dispersed community of industry participants and that aligns interests between those participants.It's an incredibly powerful primitive.
—Viktor Bunin, Co-Founder of Credibly Neutral
Unlike other products, Liquid Collective's closely guarded entry means that it includes more know-your-customer and anti-money-laundering checks than competitors. Schmiedt also said that its noncustodial model, meaning it doesn't hold users' Ether, and fixed reward mechanism from Ethereum differentiates it from other services that bear the characteristics of a security offering.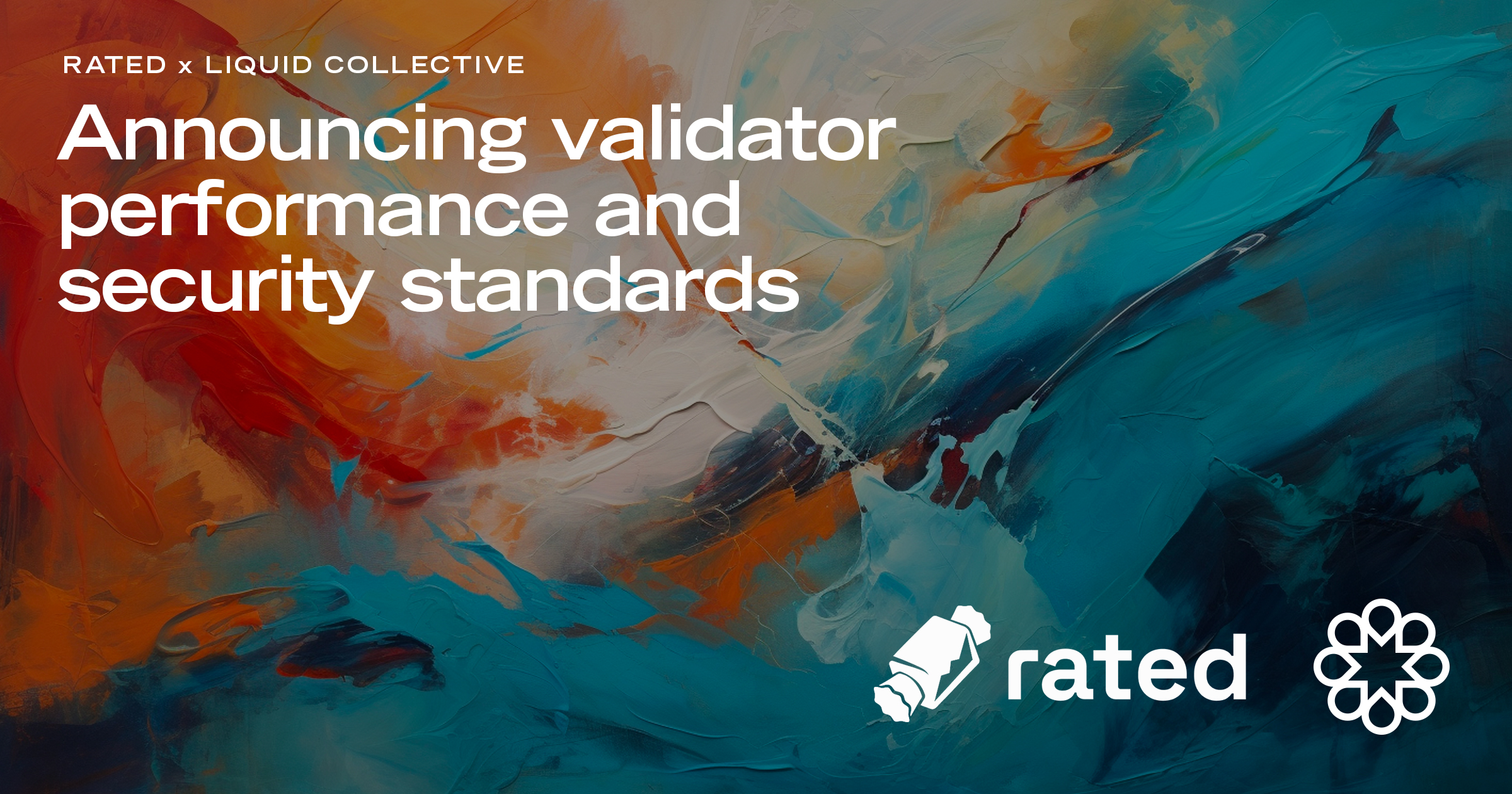 Announcing the Validator Performance and Security Standards
Liquid Collective and Rated Labs announced our partnership to develop Liquid Collective's Validator Performance and Security Standards. Representing the Ethereum ecosystem's first open source standards to define industry-wide benchmarks for evaluating staking providers, the effort will support the protocol's roadmap to fully decentralize the objective selection of enterprise-grade Node Operators for its ETH liquid staking validator set, increasing the protocol's resiliency against correlated risk while simultaneously working to ensure a minimum level of block production performance for LsETH holders.
The staking industry as a whole currently lacks important risk-adjusted metrics. We hope that the open establishment of these standards will help stakers across the ecosystem participate, knowing that the provider they are staking their ETH with has acceptable performance and security measures in place.
Learn more about the standards and view the roadmap in our announcement.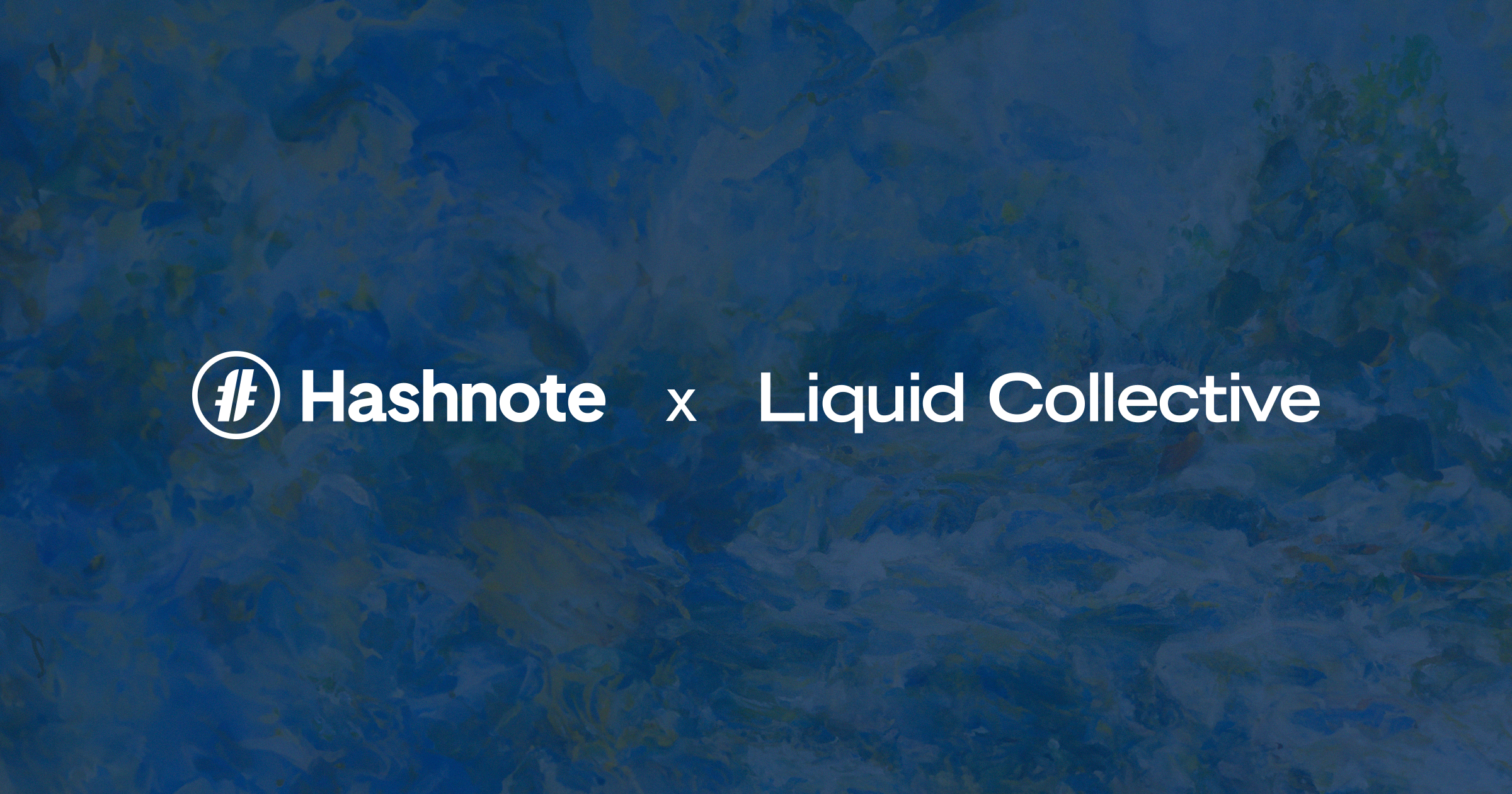 Hashnote joins: Introducing the "regulated stack" of composable LST building blocks
Hashnote, the first regulated institutional-grade investment management platform for DeFi registered with the U.S. Commodities Futures Trading Commission (CFTC), announced the launch of its integration with Liquid Collective in June.
In addition to integrating with Liquid Collective, Hashnote will launch one of the first professional-grade structured products built with a liquid staking token (LST), Hashnote's independent LsETH Covered Call Vault, allowing Hashnote's accredited customers to attain yield by selling short duration covered call options.
Learn more about Hashnote in the announcement.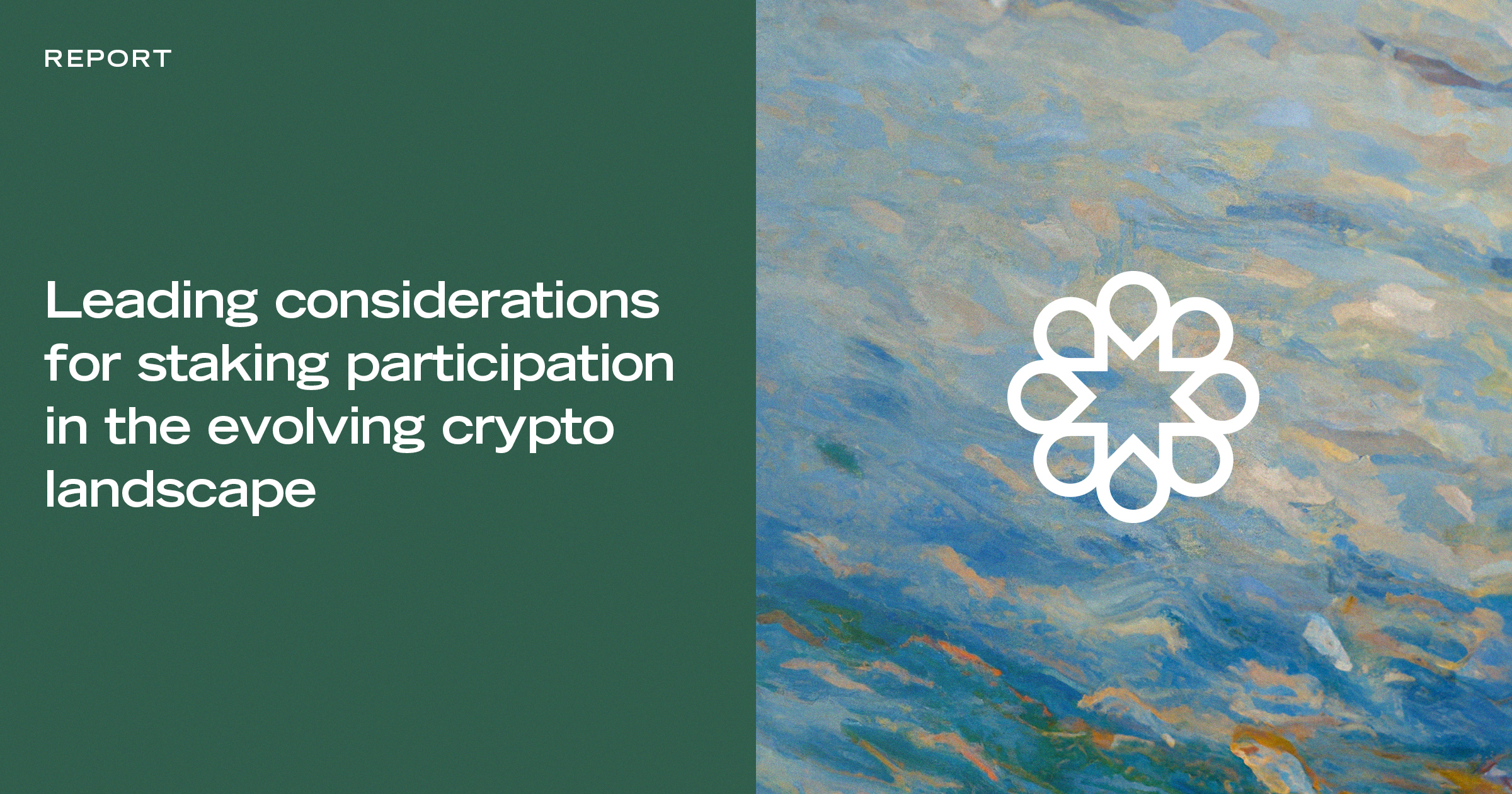 What factors are at play when stakers participate today?
To help highlight what matters to stakers today Liquid Collective conducted a limited survey gathering data from a group of experienced staking participants, focused primarily on their preferences when deciding to stake.
93.5% of all respondents said they are more likely to participate in staking with the ability to transfer, sell, or withdraw from the staked position (access liquidity).
Read the full report here.
---
Events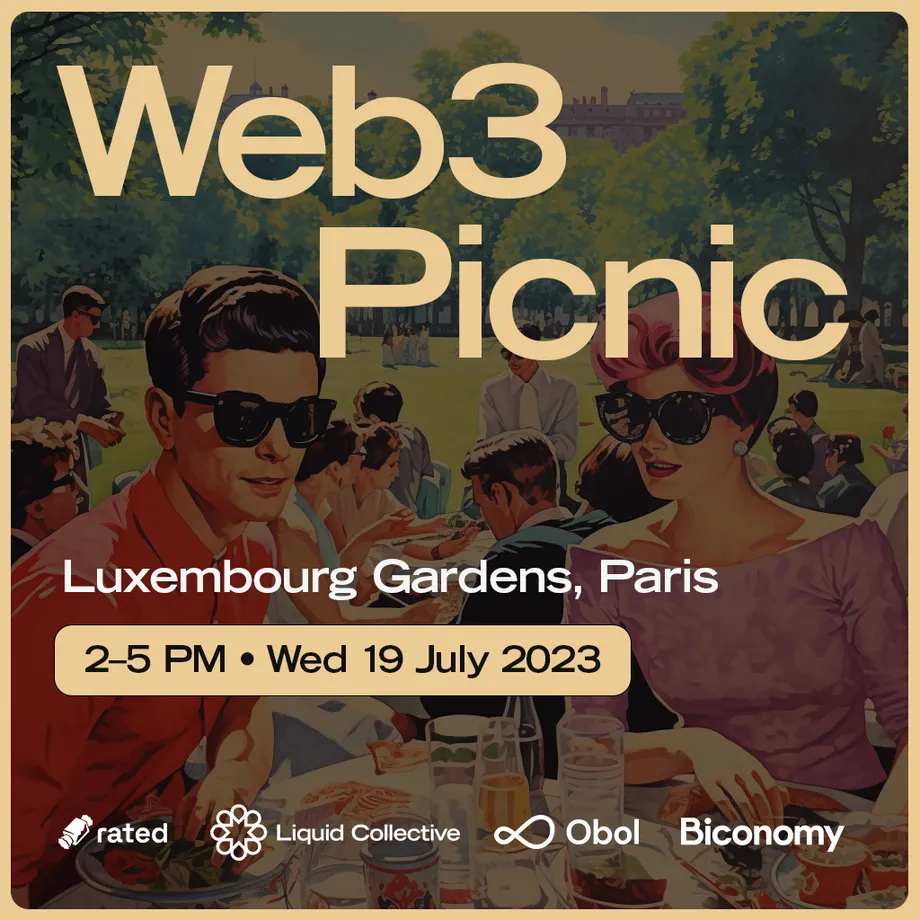 ETHCC Web3 Picnic: Wednesday July 19th, 2023 at 2:00 - 5:00 PM CET
Join Rated, Obol, Liquid Collective, and Biconomy for a summer picnic at Jardins de Luxembourg: sparkles, French cheese, and, of course, conversation de validateur digne d'intérêt.
---
Ecosystem Updates
---
Catching up with Mr.X