Newsletter 008
Liquid Collective sees 900% TVL growth in Q3 as institutional demand for liquid staking grows
One of Liquid Collective's guiding principles is to operate with a positive sum mindset, growing the pie for participants big and small through collaboration, shared purpose, and inclusivity. That's why it's so exciting to see the remarkable growth experienced by the Liquid Collective community in Q3, with the protocol's traction and momentum building as staking continues to evolve.
We can't wait to see what growth and development Q4 will bring for the Ethereum community, liquid staking, and Liquid Collective, too. Read on for more thoughts on Liquid Collective's Q3 growth, ecosystem resources, upcoming events, and more.
Liquid Collective's Latest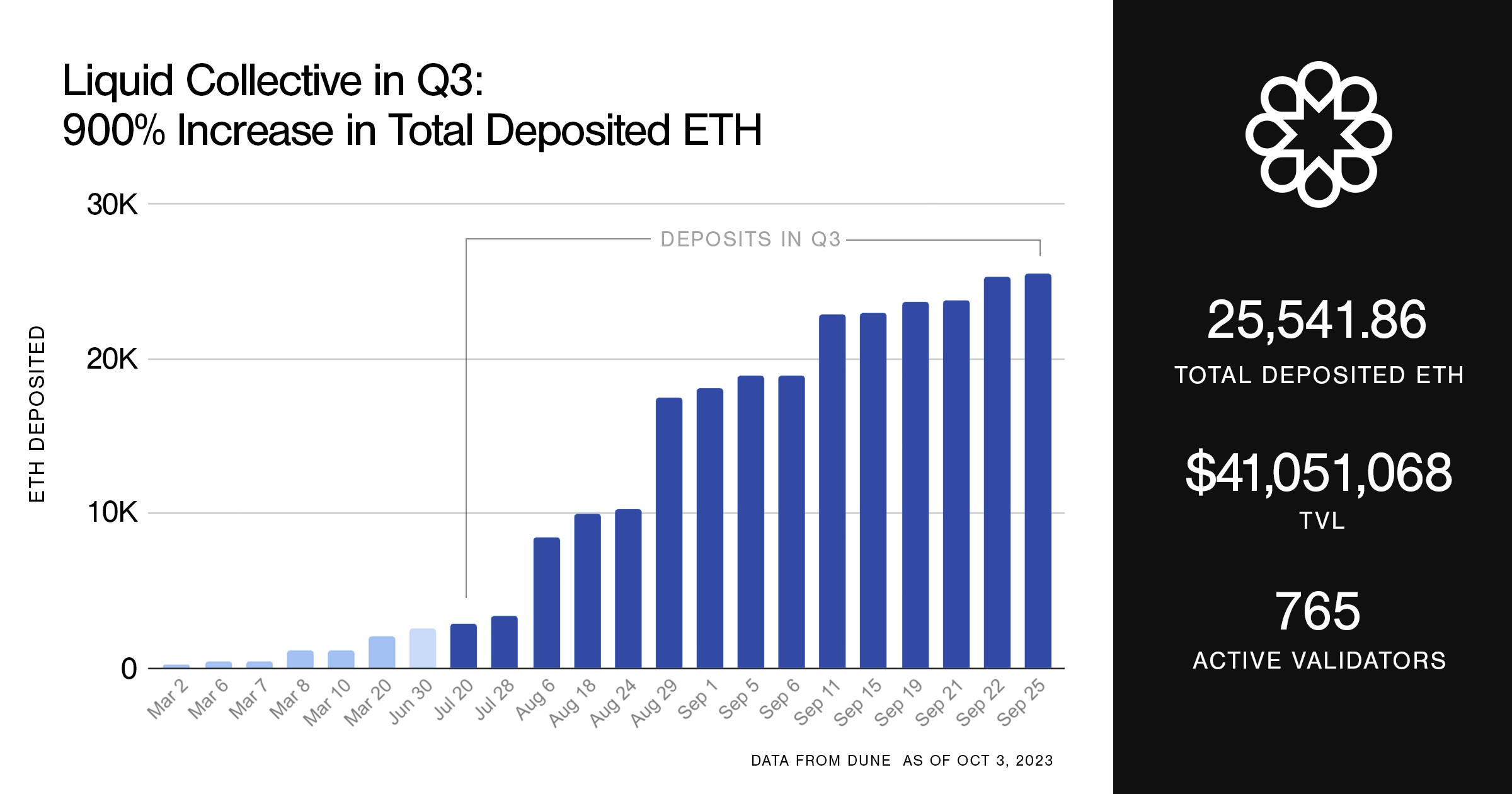 Liquid Collective sees 900% TVL growth in Q3 as institutional demand for liquid staking grows
Liquid Collective experienced remarkable 900% TVL growth in Q3, evidencing the staking market's evolution toward liquid staking and growing interest in compliance-focused LSTs.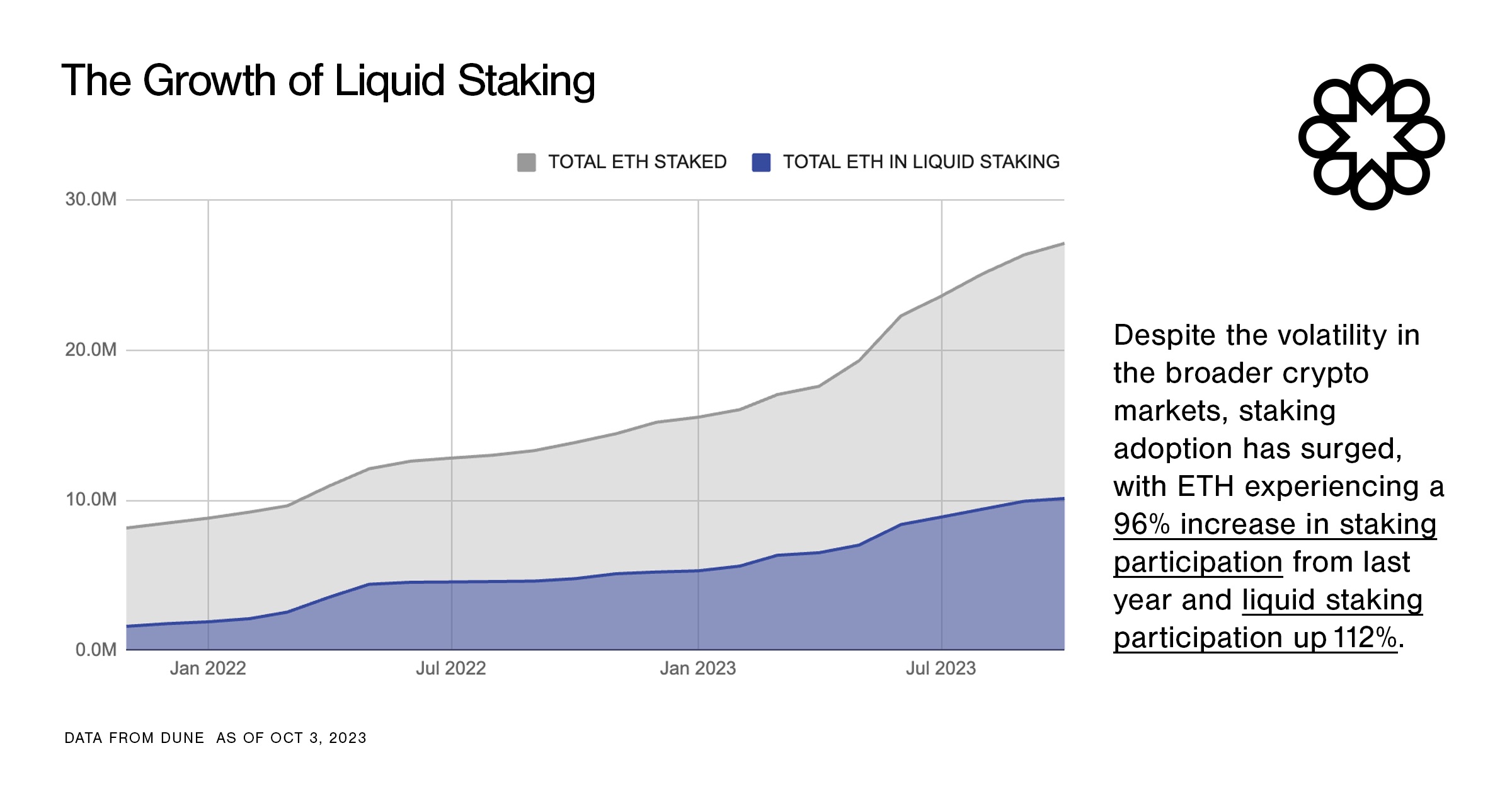 Despite the volatility in the broader crypto markets, staking adoption has surged, with ETH experiencing a 96% increase in staking participation from last year and liquid staking participation up 112%. Liquid Collective's Q3 growth signals the demand for compliance-focused liquid staking solutions to meet diverse market needs. As staking grows, enterprises want to integrate decentralized protocols with a regulatory-forward approach.
Q3 also saw incredible community growth for Liquid Collective. Figment, Hashnote, and Twinstake announced Liquid Collective integrations, while Anchorage, BitGo, Bitcoin Suisse, Coinbase, Copper, Fireblocks, and more now support LsETH custody.
Liquid Collective's impressive Q3 traction, placing it in the top 10 liquid staking protocols by TVL, signifies 2023's trend: the DeFi market's continued maturation, merging crypto's decentralization with a requisite compliance focus (ICYMI, read on to learn about our recent panel on liquid staking and DeFi's professionalization).
Thank you for being a part of this journey! Catch up on Liquid Collective's Q3 growth in our posts on X and LinkedIn, and view real-time protocol data anytime on Dune.
---
Security Updates
Audit #07
Liquid Collective engaged Spearbit, a decentralized network of expert security engineers, to conduct security audit #07 on the Liquid Collective protocol including an upgrade to the TLC smart contract. Review Liquid Collective's security audits here.
Liquid Collective aims to meet high standards of excellence for operations and service by acting with accountability, urgency, and integrity. Find the latest audits and resources in our diligence hub.
---
Events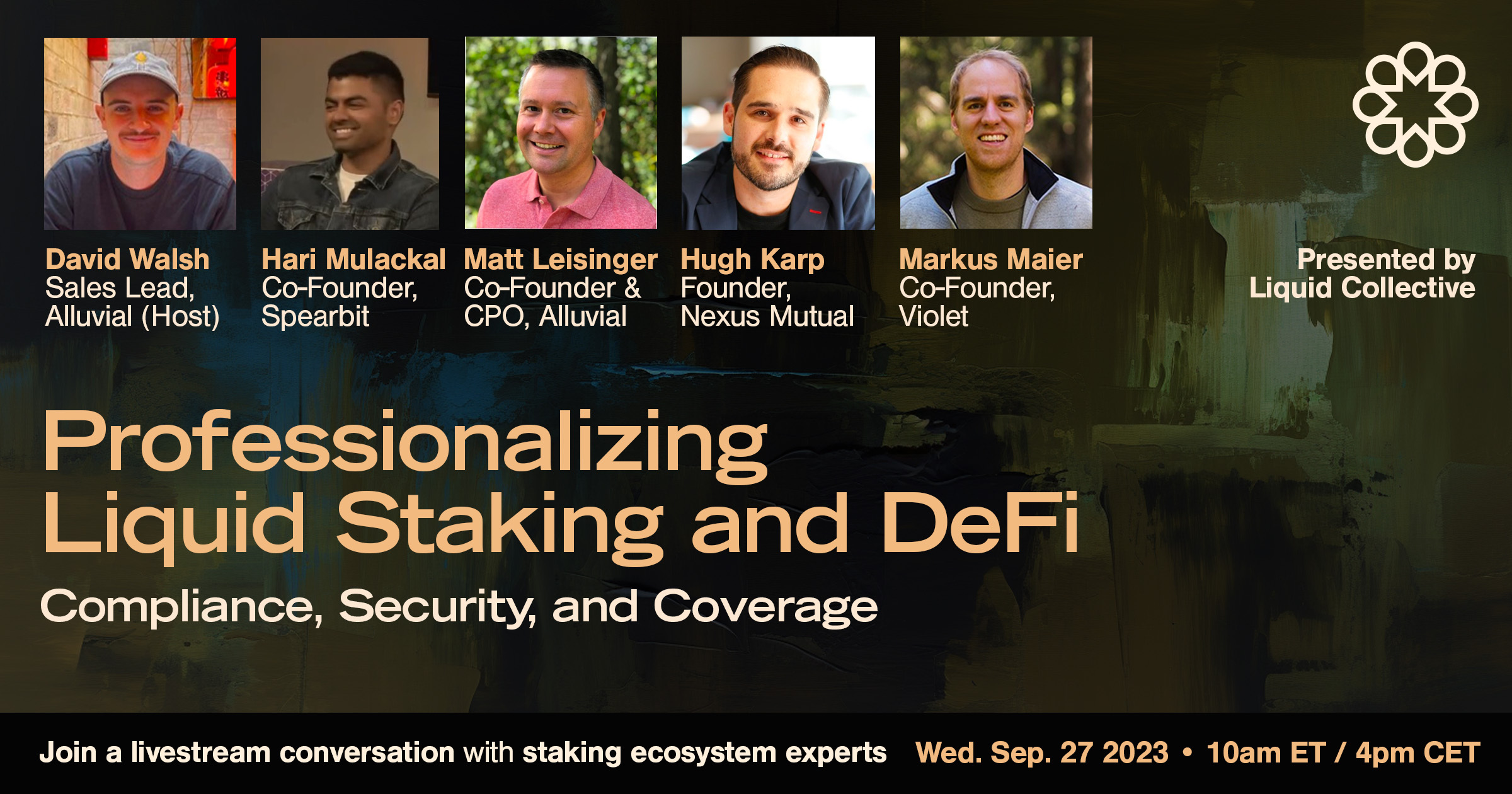 ICYMI: Professionalizing Liquid Staking and DeFi: Compliance, Security, and Coverage
How can the liquid staking sector, and DeFi at large, continue to grow and professionalize? Liquid Collective's virtual panel with guests from Spearbit, Nexus Mutual, Alluvial, and Violet, highlighted trends in institutional participation, approaches that further the evolution of the DeFi and liquid staking markets, and key considerations for protocols. Watch it here.
Upcoming Conferences: To connect with the teams supporting Liquid Collective at an upcoming conference, contact us.
---
News from the Collective & Ecosystem Updates
---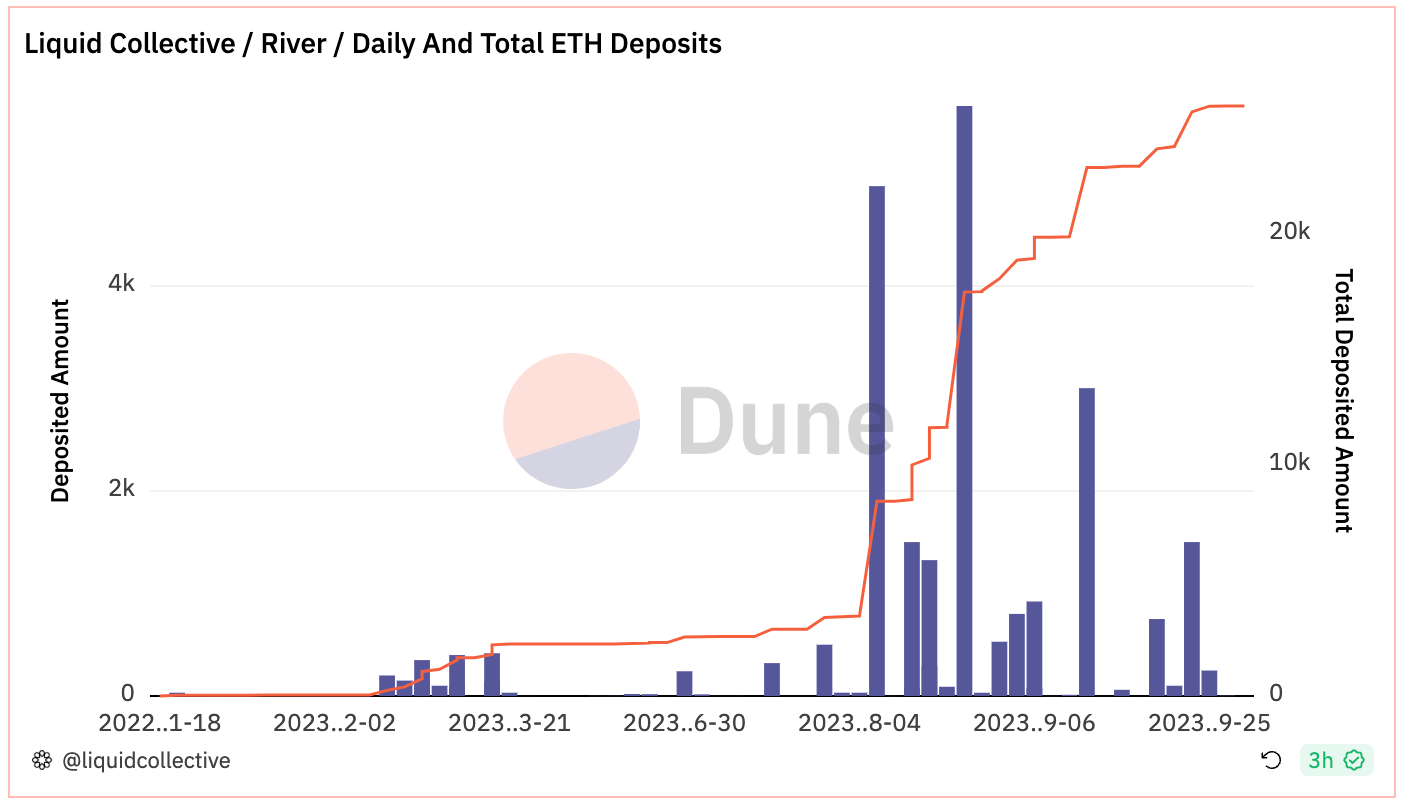 Total Deposited ETH: 25,542.69 ETH

+28.58%

Total Value Locked: $38,447,723

+22.65%

LsETH Conversion Rate: 1 LsETH = 1.02867 ETH

+0.22%

Total Reported Validator Count: 802 validators

+206%
All data is accurate as of October 13, 2023. View real-time onchain data here on Dune. Percentage changes are from the September 8, 2023 edition of By The Numbers.
Catching up with Mr.X