Newsletter 006
The Liquid Collective ecosystem continues to expand, plus how to connect at upcoming conferences.
The Liquid Collective ecosystem continues to grow, with Figment launching their Integrator offering, Twinstake joining as an Integrator, the protocol's code made fully public, and a slew of upcoming events added to the roster for the community to connect with Liquid Collective's builders.
Did you hear about POSA's response to the IRS on staking reward taxation? What about Figment's Q2 Insider Report, Kiln's validator performance, or our new Diligence resource? Is Mr. X a mysterious cat from the past?
The world of liquid staking moves fast, so read on for the latest from the Collective…
Liquid Collective's Latest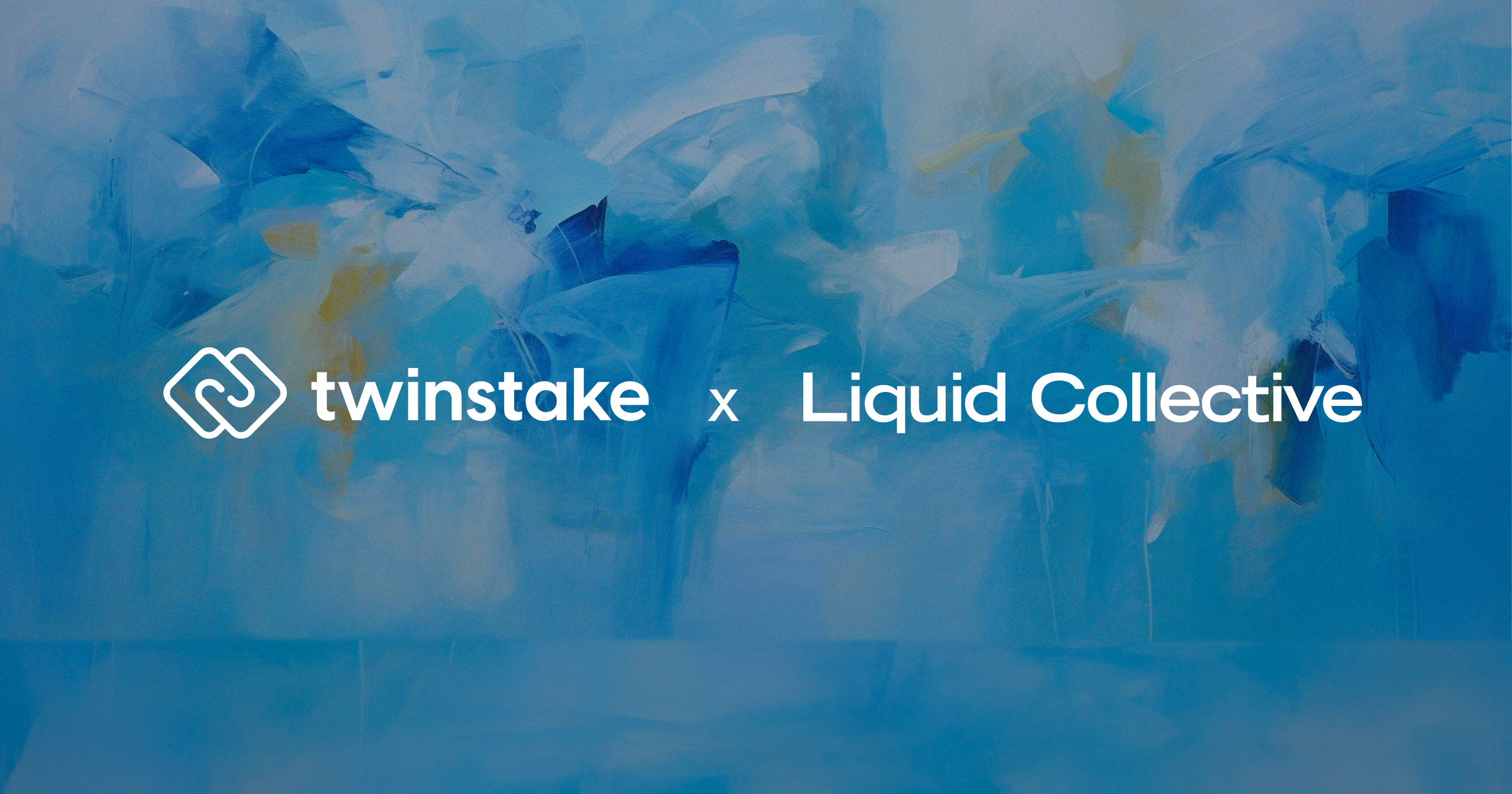 Twinstake joins Liquid Collective as Integrator to offer institutional liquid staking
Twinstake, a leading institutional-grade, non-custodial staking provider, has joined Liquid Collective as an Integrator to provide enterprise-grade Ethereum liquid staking to its institutional clients. Twinstake's clients, primarily institutional entities looking to participate in web3, will benefit from the integration with access to a non-custodial liquid staking token, LsETH, that meets enterprise-grade compliance needs, including KYC/AML on all protocol participants, known staking counterparties, and built-in slashing coverage.
Learn more in Twinstake's Integrator announcement.
I am thrilled to announce our integration with Liquid Collective, a leading institutional liquid staking solution. By integrating with Liquid Collective, Twinstake is able to expand its product offering and take the next step in fulfilling our mission of institutionalising the infrastructure, processes and workflows surrounding digital assets.
—Andrew Gibb, COO/CFO at Twinstake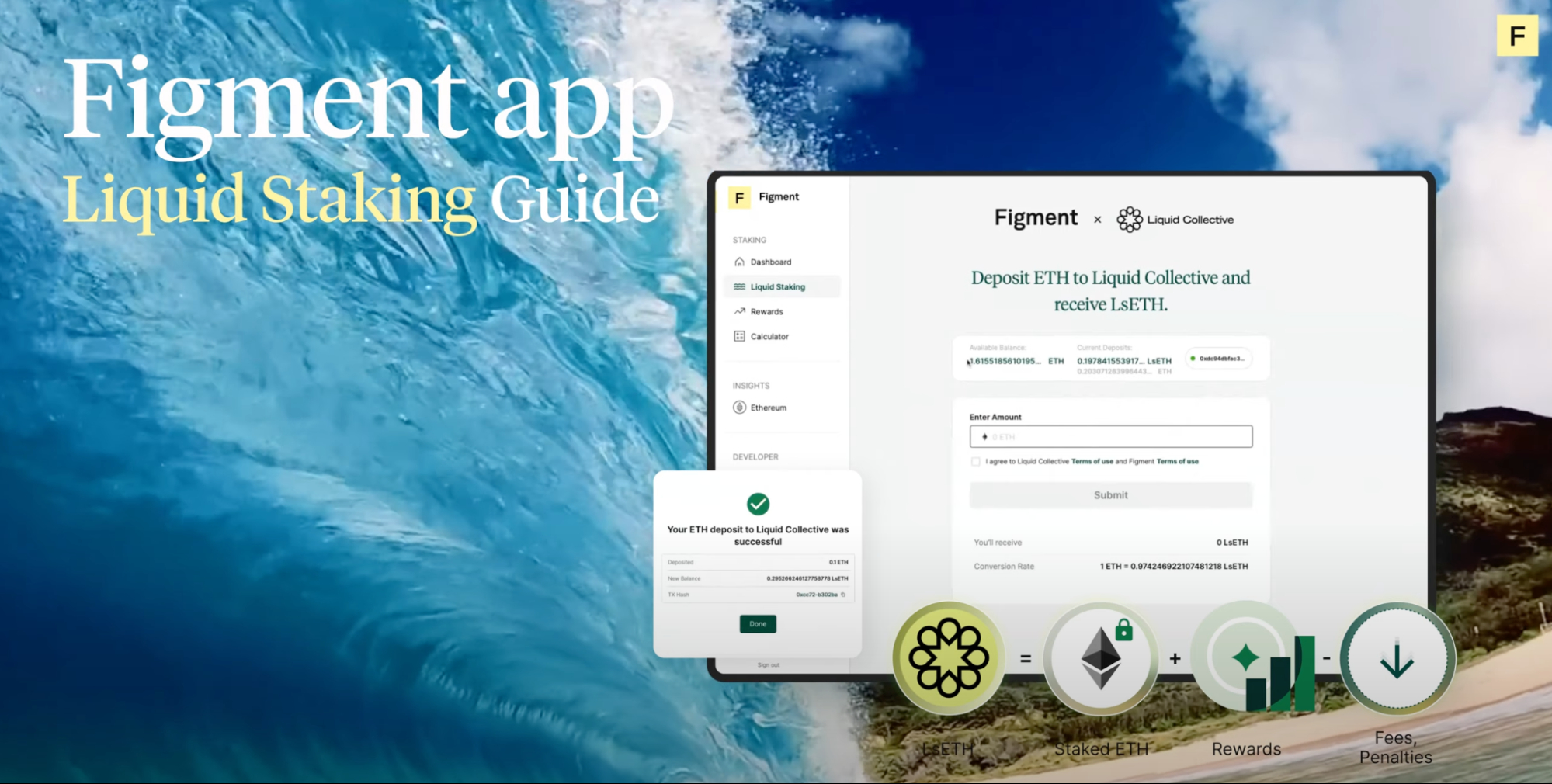 Figment provides LsETH integration via the Figment app
Figment, already a Liquid Collective Node Operator and a leading provider of staking infrastructure with over $3B in total assets staked, has expanded their support of the protocol as an Integrator to offer enterprise-grade liquid staking to their users outside of the U.S. As a non-custodial Integrator, Figment's users, including over 250 institutional clients, can connect the wallet of their choosing to stake ETH and mint LsETH via Figment's integrations with WalletConnect and Metamask.
Watch Figment's video "Liquid Staking Ethereum with the Figment app - The Complete Liquid Collective LsETH Staking Guide" to get started, or read their "Liquid Collective: First Look" article to learn more.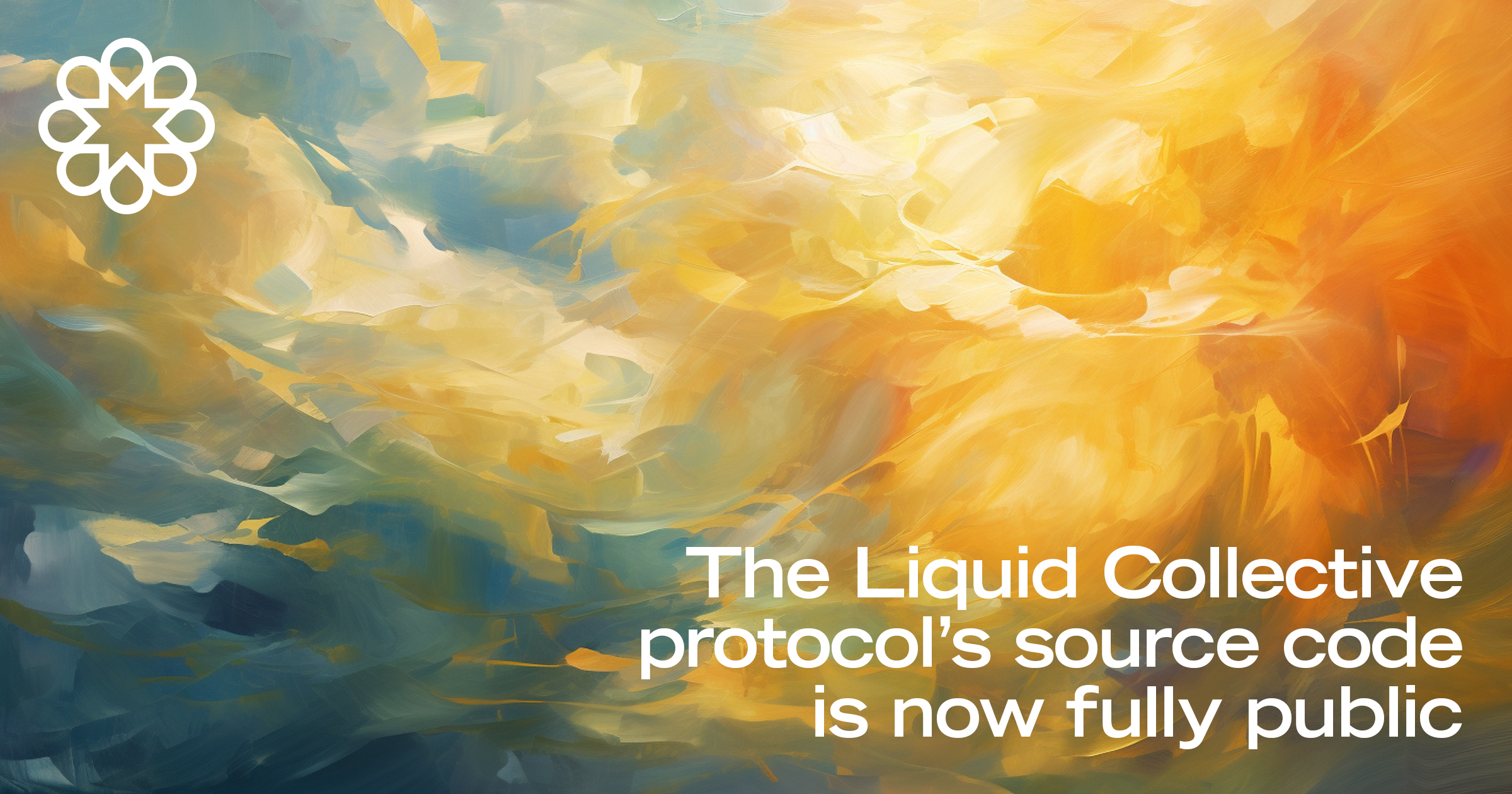 By making the Liquid Collective protocol's source code public we aim to encourage greater collaboration while increasing transparency
We are excited to announce that the Liquid Collective protocol's code is available under the Business Source License 1.1 (BUSL-1.1). This means that anyone can now access the code to contribute to the development of the protocol, or to build their own decentralized applications connecting with the Liquid Collective ecosystem.
The Business Source License 1.1 (BUSL-1.1) is the same license used by Uniswap V3 and other leading decentralized protocols. The BUSL license grants the right to copy, modify, create derivative works, redistribute, and make non-production use of the code, and will automatically transition to a full open-source license, GPLv3, in 2026. We invite developers, entrepreneurs, and innovators to explore the Liquid Collective protocol's code and contribute to its development.
Learn more in the announcement.
---
Events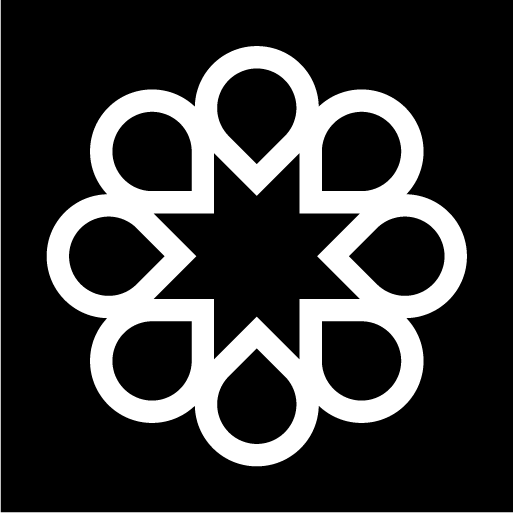 Upcoming Conferences: To connect with the teams supporting Liquid Collective at an upcoming conference, contact us.
---
Ecosystem Updates
---
Catching up with Mr.X